Vision & Mission
TO PLAN, INVESTIGATE, ORGANISE, EXECUTE, OPERATE AND MAINTAIN POWER PROJECTS, EVACUATE & DISTRIBUTE POWER AND EXPLORE, ARRANGE & EXPLOIT RESOURCE INPUTS IN INDIA AND ABROAD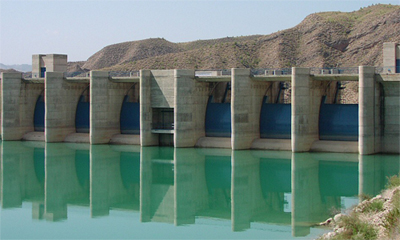 In the pursuit of above mission, the company had set for itself the following corporate objectives
Operating and maintaining power stations with maximum performance efficiency.
Establishing and following sound business, financial and regulatory policies.
Taking up of other hydro power projects.
Completion of the new projects allocated to UPJVN in an efficient and cost effective manner.
Dissemination of available in-house technical and managerial expertise to other utilities / projects.
Creating work culture and work environment conducive to the growth and development of both the organization and the individuals through introduction of participative management philosophy.
Fulfilling social commitments to the society. Achieving constructive cooperation and building personal relations with stakeholders, peers, and other related organization.
Striving clean and green project environment with minimal ecological and social disturbances.